Sony unveils this year's Cyber-shot line-up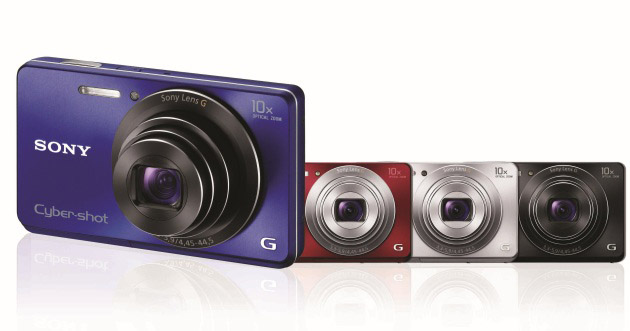 Sony India unveiled a new line of Cybershot cameras in Kolkata on Wednesday and revealed their expectation of reaching 45% market share in the current fiscal year.
The company has committed to releasing 34 new Cyber-shot models between now and May, this year. The Cyber-shot cameras have been categorized into the high-end H series, mid-ranged W series, and the entry-level S series. Read more for Features and pricing.
FEATURES:-
Cyber-shot Super Hi-Zoom series (H90, HX10V, HX20V, HX200V)
- Cyber-shot HX200V with 30x optical zoom; HX20V with 20x ; HX10V and H90 with 16x
- Optical SteadyShot image stabilisation with Active Mode for significantly reduced handshake, even while walking
- Exmor R™ CMOS Sensor in HX10V, HX20V, HX200V
- Superior i-Auto in HX10V, HX20V, HX200V and Intelligent Auto in H90
- 3D sweep panorama, 3D Still Image and Sweep Multi Angle in HX10V, HX20V, HX200V
- 360-degree sweep panorama in H90
Cyber-shot Compact Hi-Zoom Series (WX150, W690)
- High performance with compact style
- All-round images with new 360 Sweep Panorama in W690
- 3D sweep panorama in WX150
- SteadyShot image stabilization for clearer handheld shots
- Superior Intelligent Auto mode recognizes up to 33 scene settings for great results automatically in WX150
- Picture Effect modes for easy in-camera effects in WX150, W690
- Newly developed Advanced Aspherical (AA) lens, which is compact 10x optical zoom in WX150 and W690

Cyber-shot S entry-level series (DSC-S5000)
- 5x optical zoom
- 14.1 (effective) megapixels
- 360 sweep panorama
- i-Auto shooting mode