Lava launches the Xolo X900, the first Intel powered smartphone in the world for Rs 22,000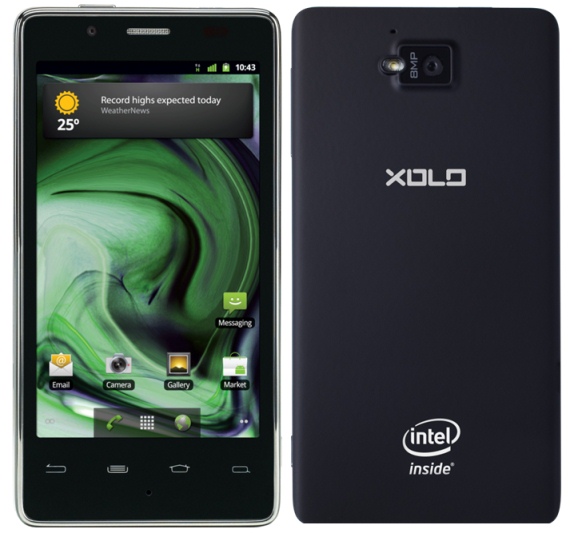 Intel, in association with Lava, has announced the launch of the XOLO X900, the first smartphone with Intel inside. Priced at Rs 22,000, the phone is powered by a 1.6 GHz Atom processor with Hyper Threading technology that is believed to bring speed and multi-tasking performance.
The phone features a 4.03-inch high resolution LCD display and an 8 megapixel camera. The XOLO X900 runs Android 2.3, which is upgradable to Android 4.0.
The XOLO X900 comes with a 400MHz Graphics Processor Unit (GPU) and its 8 megapixel camera can click up to 10 pictures in less than a second.
Lava claims up to 5 hours of 3G browsing, 45 hours of audio and 8 hours of talktime on the XOLO X900. It also supports 1080p HD video recording and playback.
The phone will go on sale for customers on April 23 at Croma stores and at www.xolo.in, followed by availability in other retail chains and online stores from early May.